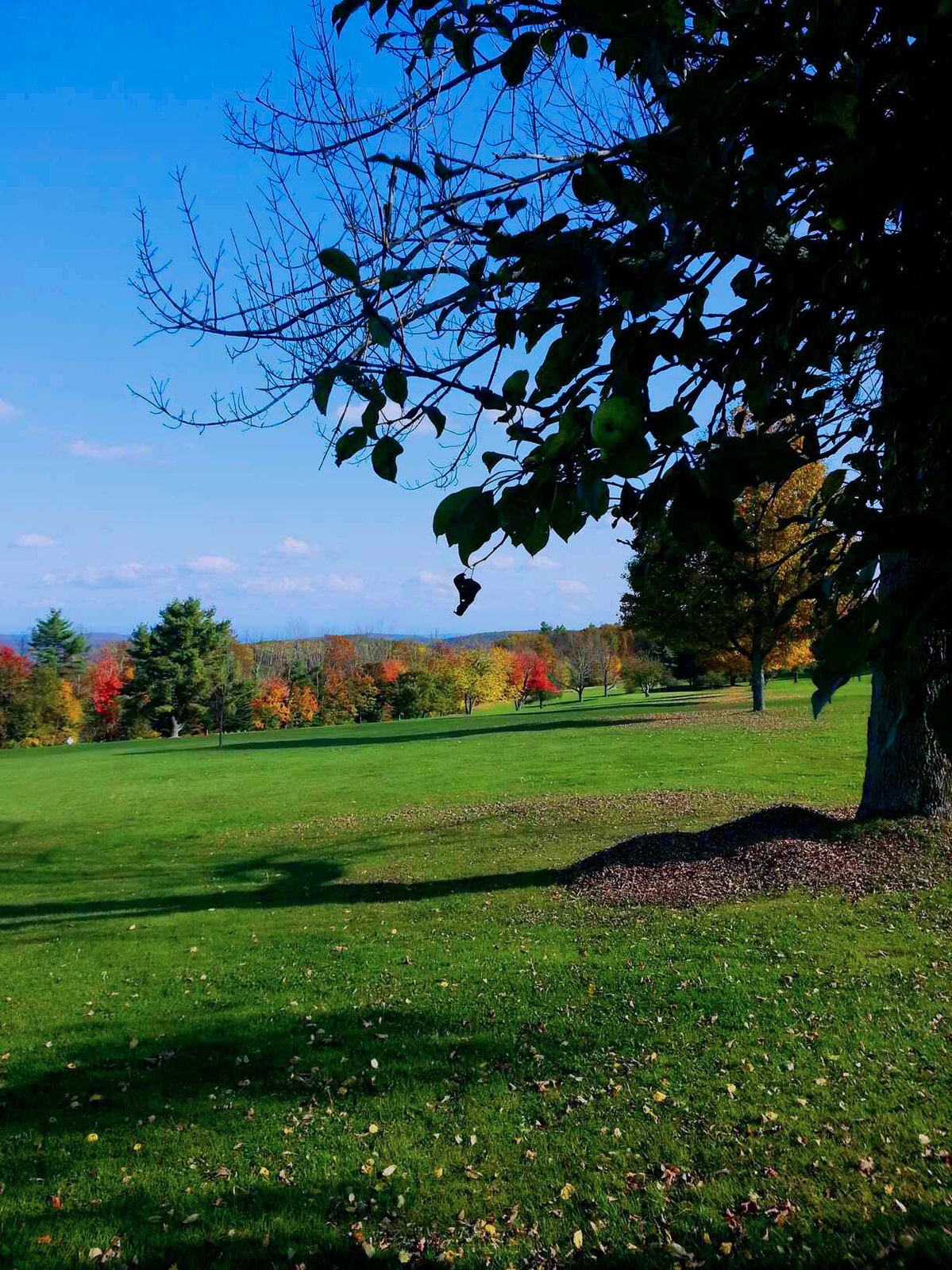 PUBLIC WELCOME
Golf Rates and Cart Fees ~ 2019
Greens Fees | July - August
Monday - Friday
9 Holes: $15

18 Holes: $23
Greens Fees | May, June, September & October
Monday - Friday
9 Holes: $12

18 Holes: $20
Cart Fees
9 Holes: $11

18 Holes: $16
Women's League Play
For league play there is Wednesday evening women's 9 hole golf; Thursday morning women's golf both for 18 and 9 hole play. All skill levels are welcome regardless of handicap. Women sign up on a week to week basis and the Pro matches teams each week for play.
Men's League Play
Friday afternoon men's 2 man team league play starts at 1 PM and 5:30 PM. League play is for the entire summer season. If a player needs to miss a session it is their responsibility to find a substitute for his team. Payouts occur mid season and at the end of the season to the winners.
Golf's three biggest drawbacks are resolved in Blandford where golf doesn't have to take forever, doesn't have to be difficult and doesn't have to be expensive.
TIME
Time is all we have – and we have it in limited quantity. When it comes to golf we have to consider three things; how long does it take to get to the club, how long do you have to wait for a tee time and how long does it take to play the course?
Blandford Country Club is surrounded by a number of towns, including Otis, East Otis, Westfield, Huntington, Russell, Tolland, Becket and Lee that are within a 30 minute drive. You can play 4, 5, 9, or 18. There are tournaments or leagues for the members but most of the time the club is open. After work on a summer afternoon, the course is yours. In fact if you want to play two balls you can virtually cut the time it takes to play a round in half! The notion that you have to commit 4-6 hours to play a round of golf does not exist at Blandford.
DIFFICULTY
Golf can be difficult – particularly for the novice. Fortunately, Blandford Country Club has a practice facility and a teaching PGA professional who is available to give lessons to both beginners and advanced players. Dave Strawn has over 25 years as a PGA professional and we are thrilled to have him join us. Even more important - there are four different tee boxes, blue, white, red and gold. For example, from the blue tees the first hole is 347 yards while from the gold it is only 210. By choosing the appropriate tee, all the unnecessary pressure of trying to make "par" or playing quickly enough not to bother other golfers is relieved. If you are retired, play on a late weekday morning or afternoon and the course is basically yours. For those still working, the early evening is always wide open and members have played 9 holes in less than 2 hours, or you can play 5 holes in an hour. It is a great way to wind down and take a walk in the park. On Saturday and Sunday mornings there are also competitive games that you can enjoy.
EXPENSE
Some clubs get you going and coming – they have initiation fees, high user fees and mandatory minimums that must be spent. At Blandford Country Club you pay one low membership fee and all your golf is included. Golf carts are available at an extra cost, which can be avoided as the course was designed for walkers and provides good exercise for the average person. The annual membership fee to join the club is only $650, considerably less than most surrounding courses. If you play golf three times a week over the course of a season, it will amount to less than $10 per round. Also, the non-member rates are more than reasonable.
ABOUT THE COURSE
Although the course is not particularly long as a whole, there are holes that challenge driving skills, short game and putting. The greens are not expansive, so you have to be accurate. The greens on holes 6 and 7 are a challenge as they have a small target area, otherwise the slope carries the ball off the green. The 8th and 9th hole are long driving holes, with the 8th hole from the blue tees is a chute before the fairway opens up and the 9th hole is straight uphill. The green on 9 will challenge any golfer. Try it, and guaranteed you'll be back.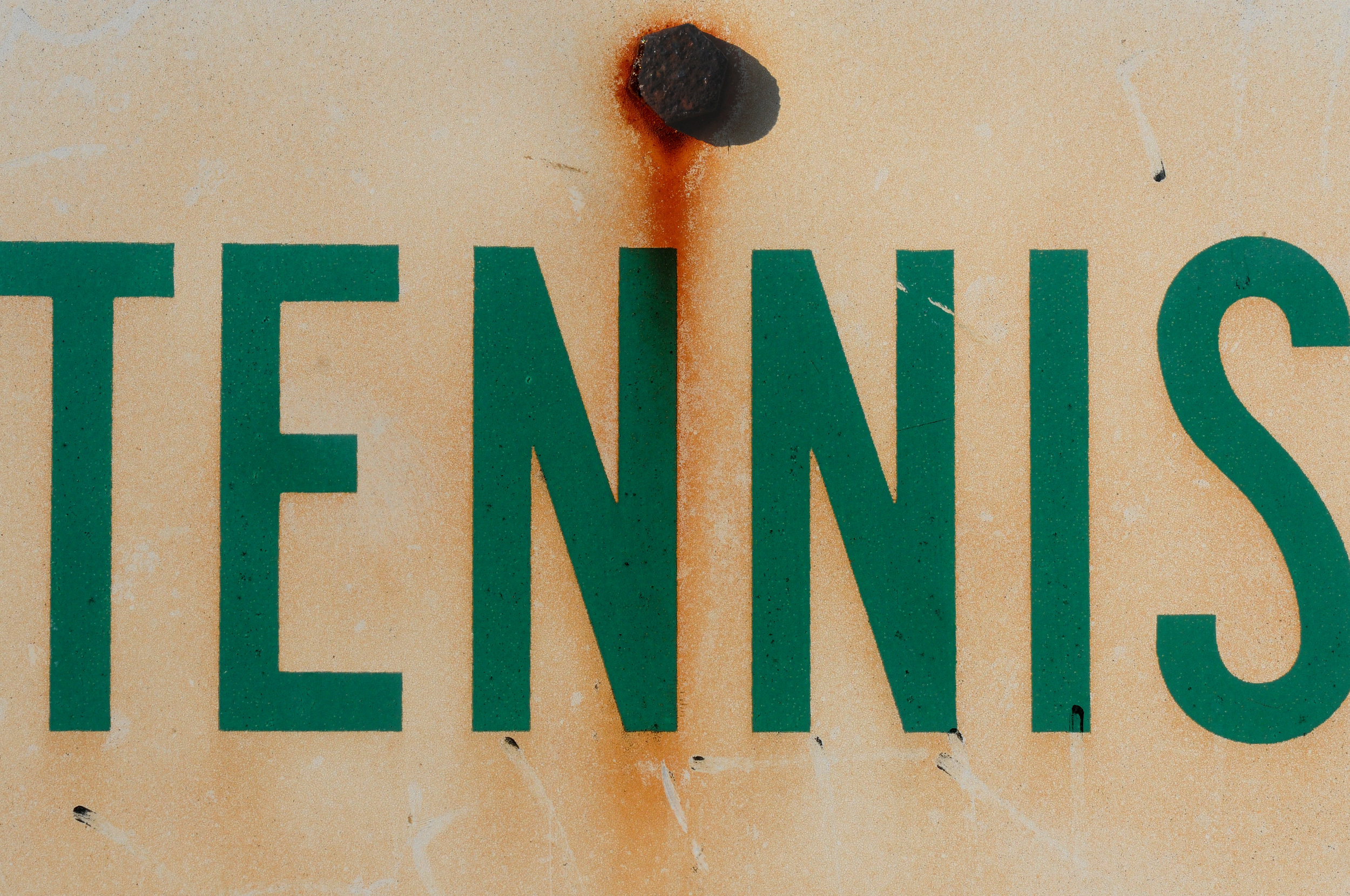 Blandford Country Club is home to newly refurbished Har-Tru tennis and pickleball courts!
Members can reserve court time for free. For Tennis Membership inquiries, please call the pro shop at 413-848-2443.
In addition to the classic courtside sport of tennis, we have recently added two pickleball courts. Pickleball is the paddle sport that is sweeping the nation, and is tailored to all ages and skill levels. It combines elements of tennis, badminton, and ping-pong, and is enjoyed on a smaller court.